What is Apptimize Cross Platform?
Cross Platform allows product and engineering teams to run AB tests, feature variables and feature flags across the entire development stack.
How does Cross Platform differ from legacy single-platform accounts?
Let's do a quick walkthrough. Click "Create" on the top right corner of your dashboard, and select "A/B Experiment."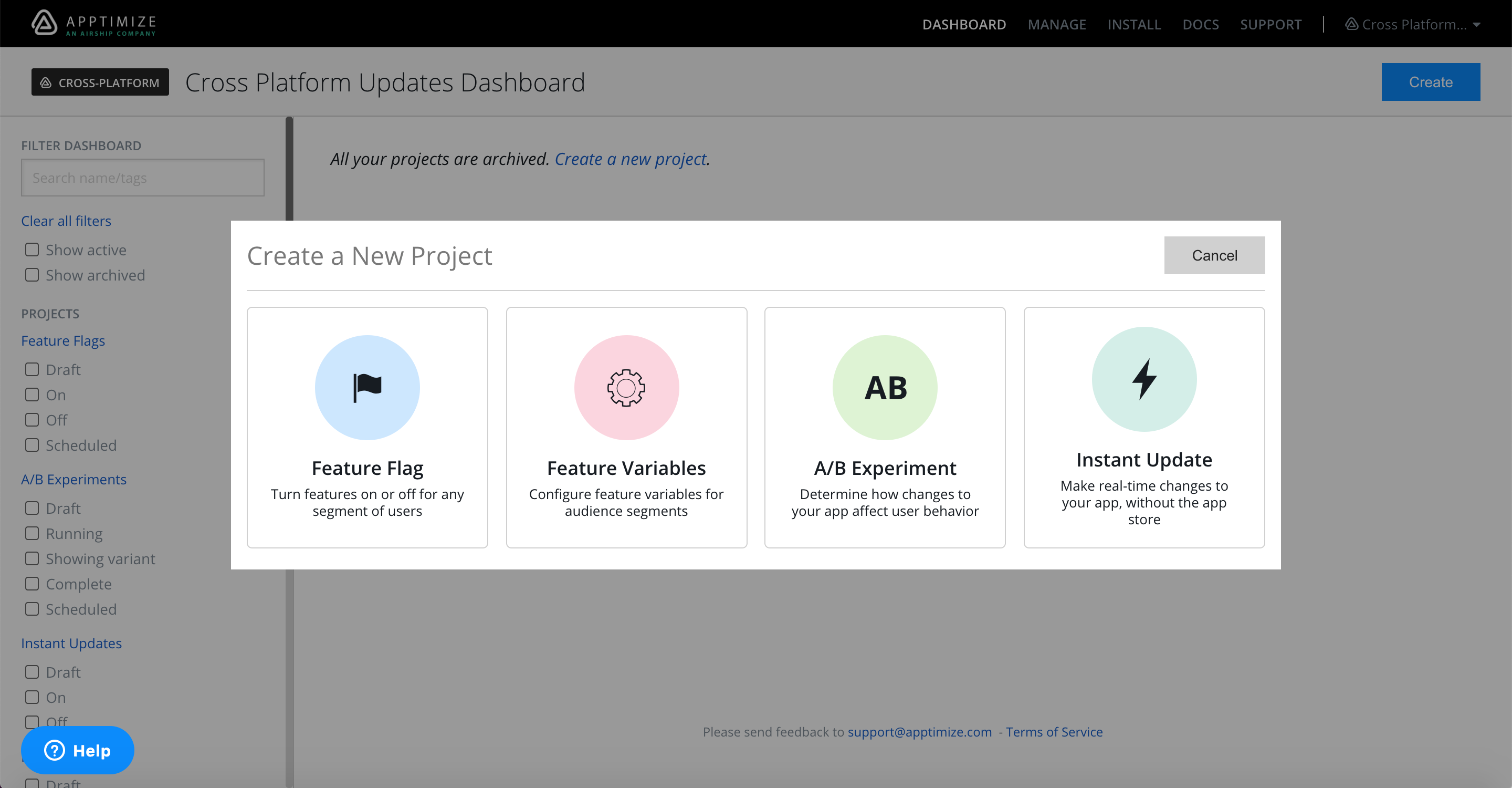 Navigate to Step 3: "Configure."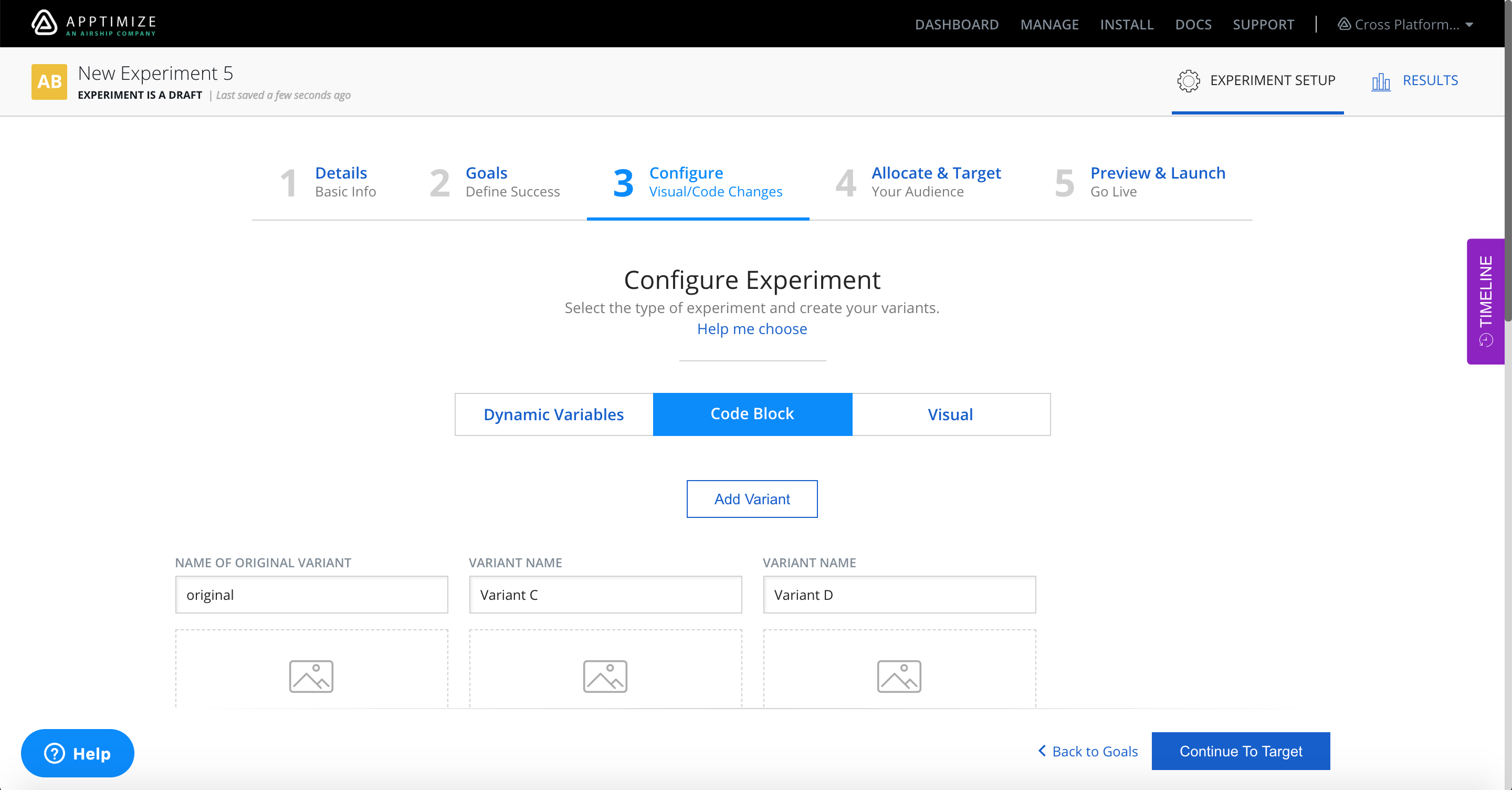 You can now run Code Block and Dynamic variable experiments on multiple platforms within the same project. This functionality gives your users a cohesive experience as they move from one platform to another (the most popular use case we've seen is for users moving between mobile and web.)
Select "Code Block" and scroll down to view the platforms. Copy the generated snippet into your app's code for the relevant platforms: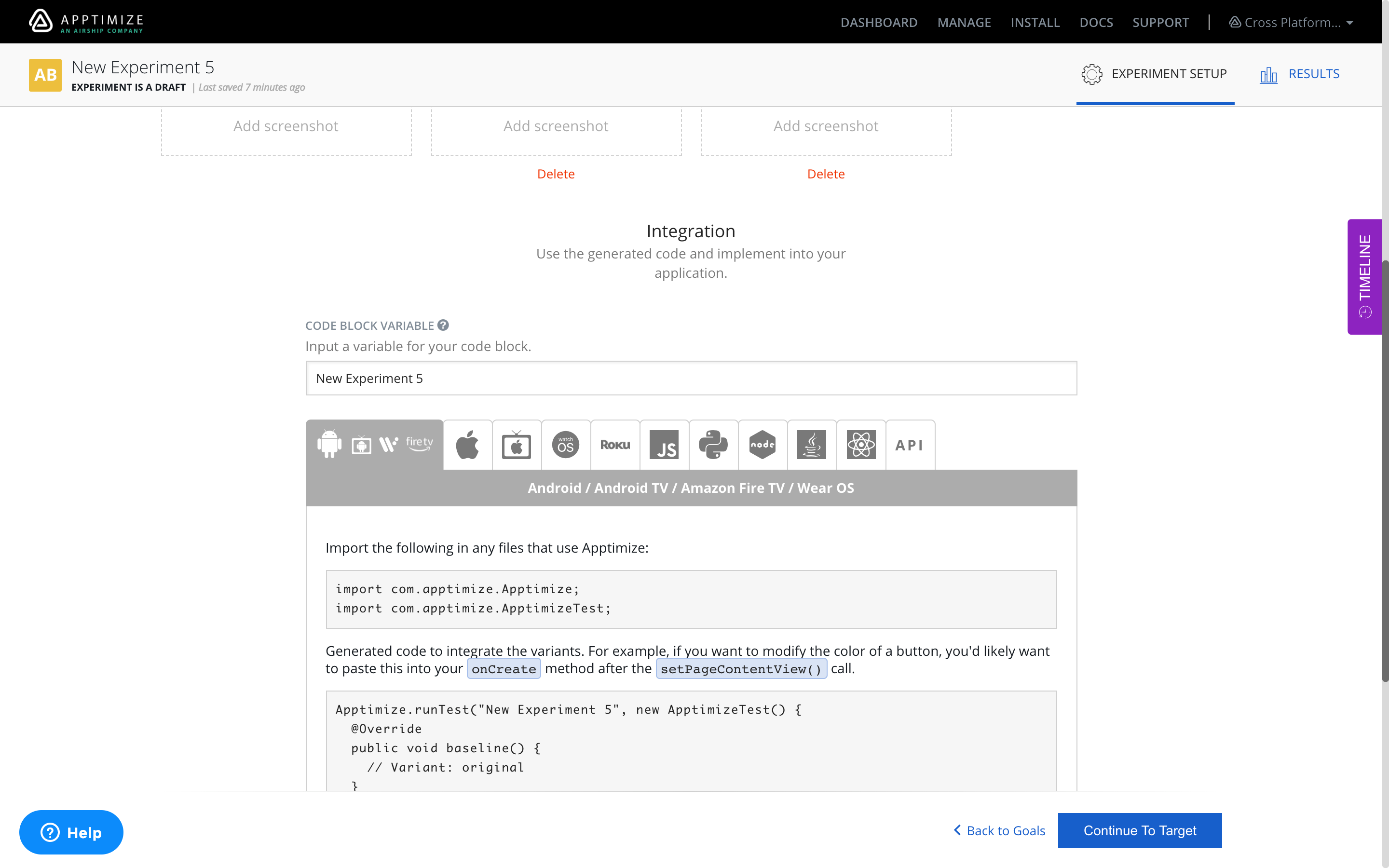 Navigate to Step 4: "Allocate & Target."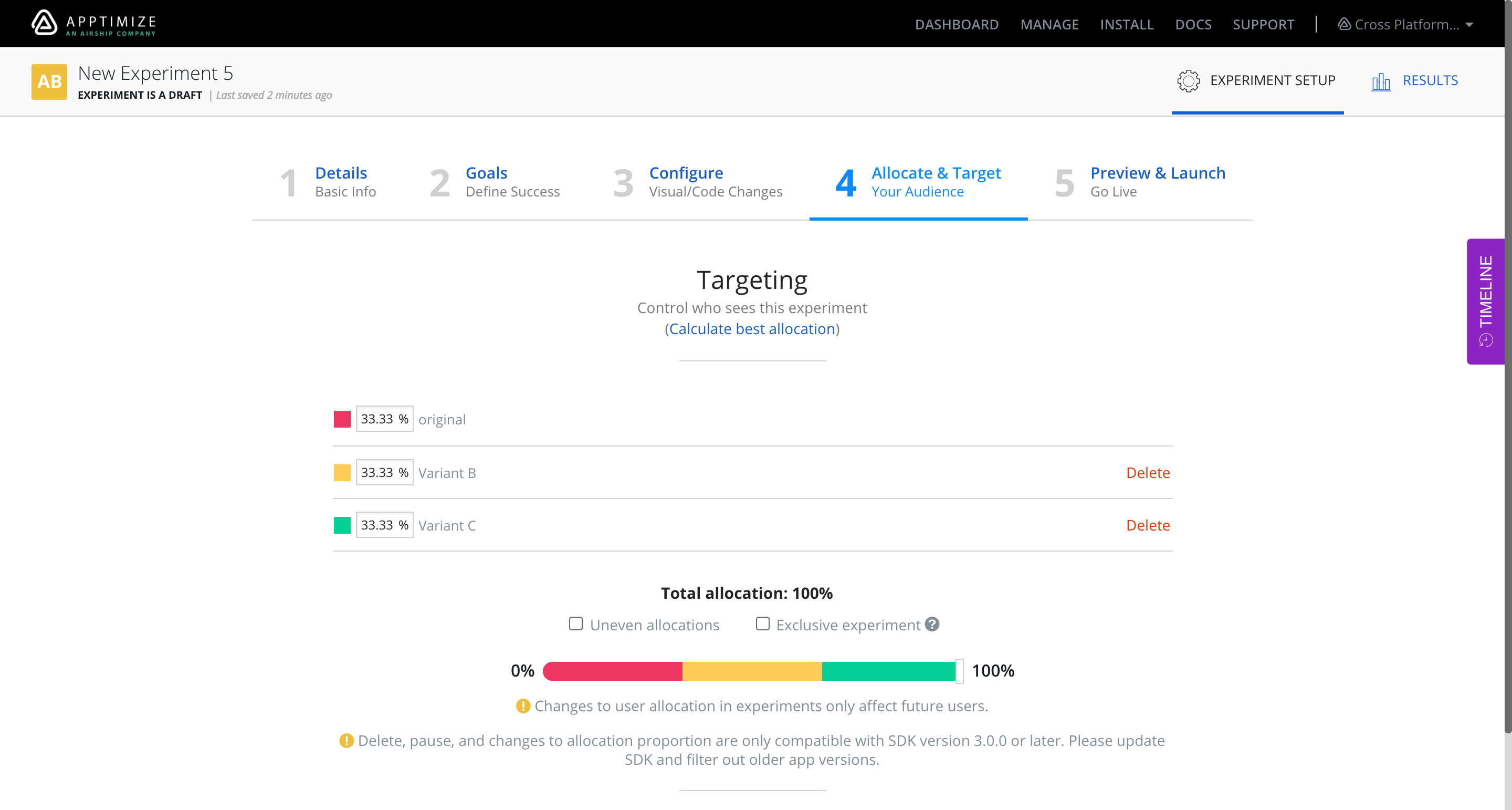 Select the right audience for each platform by turning on platform filters:


After launching your experiment, you can analyze the impact of your experiment across all your user touch points - including web, mobile and other platforms. Just navigate to "Results," where you can look at your aggregate results, or "Filter" and "Segment" by platform.