For Feature Flags, the scheduling options are available in 'Step 4: Activate':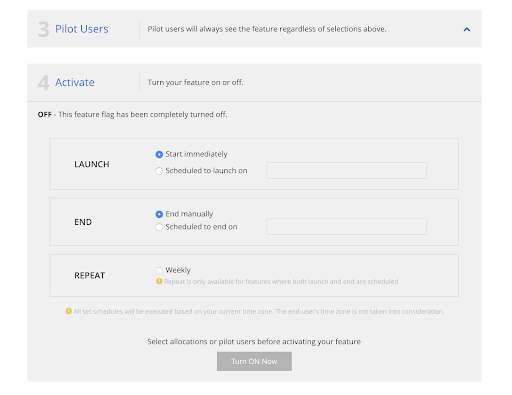 For A/B experiments, you'll notice a fifth step has been added to the configuration process - 'Step 5: Preview & Launch'. From here you are able to schedule, preview or launch the experiment.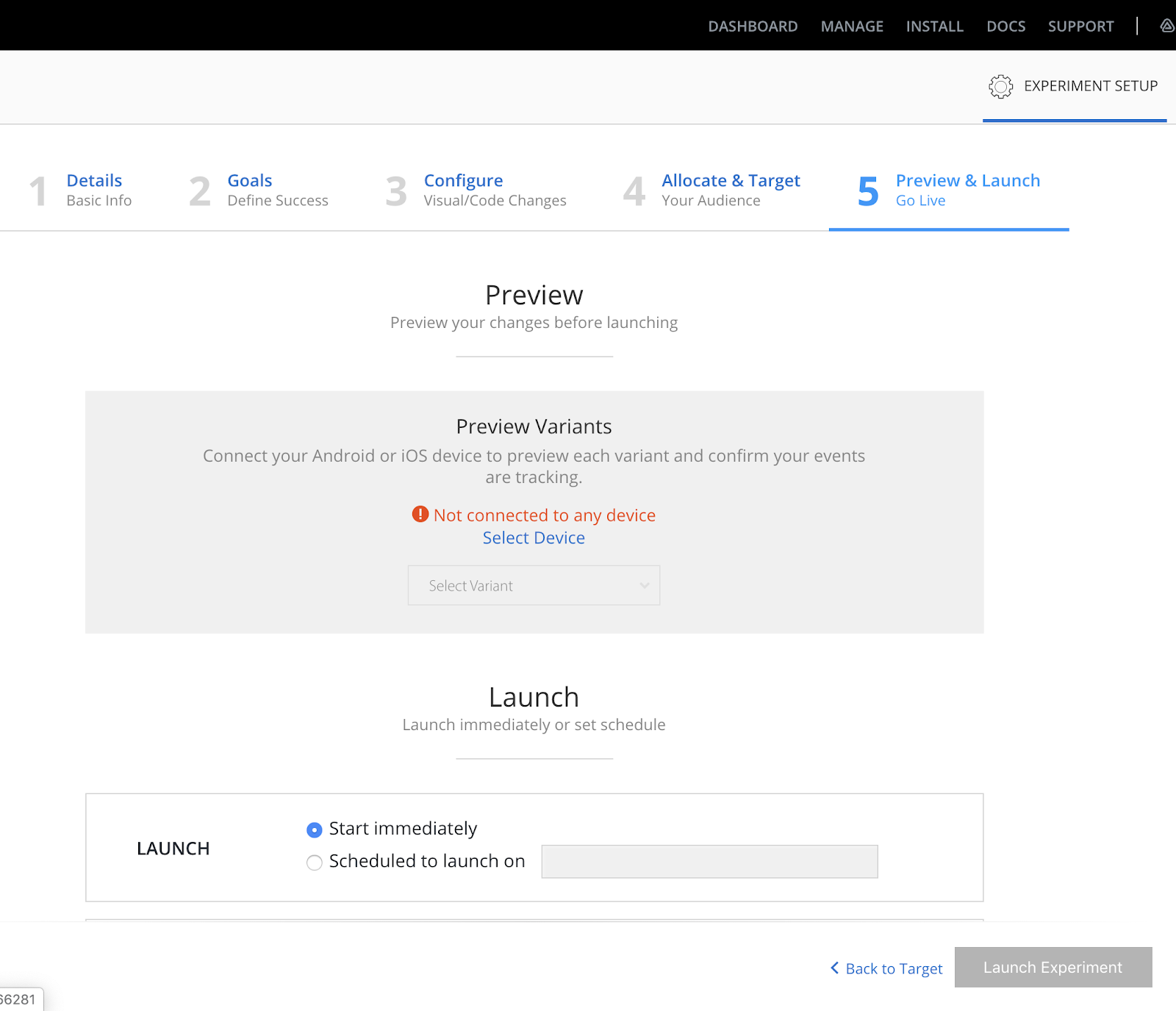 In the scheduling tool you are able to launch and end the project manually, as well as schedule the launch date, end date or both. If the run time is less than 7 days, you are able to set up a recurring schedule so the project repeats on a weekly basis.
Once the schedule is set, the experiment will be launched/ended at the scheduled time based on the customer's local time zone.
For more information please see our documentation:
Experiments - https://apptimize.com/docs/abexperiments/launch.html
Feature Flags - https://apptimize.com/docs/featureflags/activate.html