There are a variety of ways you can establish a QA process in Apptimize. We've outlined the general approaches here so that you can pick the method that best suits your product and needs. Click the links to find out more!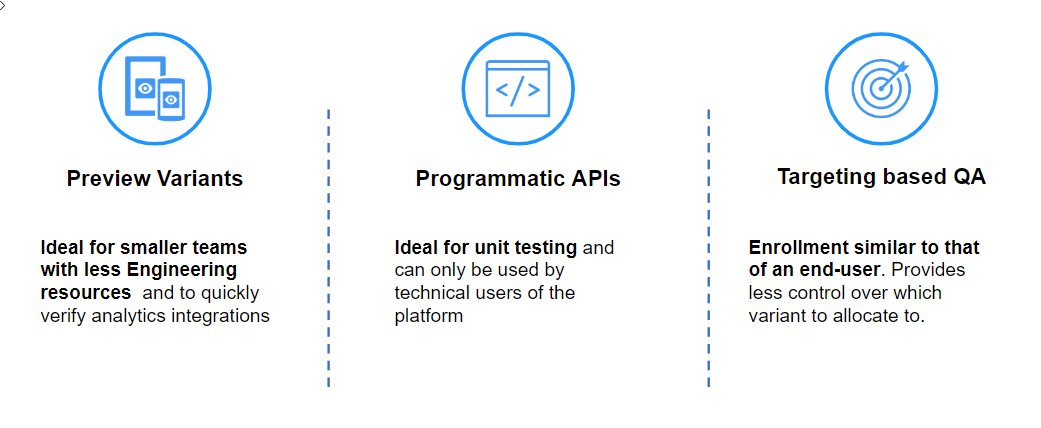 Note: Unfortunately, the first 3 options are currently not available for web QA (they are mobile-only approaches). For now, you can QA your web variants via option 4 by creating your project in staging and adjusting allocations for your variants. Apologies for the inconvenience, but we are currently working on more elegant QA tools for web! Let us know if you have any specific requests or questions at support@apptimize.com
If you're curious about our recommended QA Best Practices, check out our article here!